Corporate social responsibility is a strategic direction in RMG's activities. Along with the protection of cultural heritage, promotion of culture and sports, it is very important for the company to support the new generation.
Encouraging successful schoolchildren and students throughout Georgia, promoting them to receive informal education, awarding scholarships to talented students – the main goal of RMG's educational program.
Scholarships of "Technical University of Georgia", summer school, "Laboratory of Ideas", history competition "Didgoreli", support of successful young athletes – this is an incomplete list of projects that the company has been carrying out sustainably since 2017 and which unites many outstanding, talented young people throughout the region.
In RMG scholarship project, you will meet young people of different ages and interests. The goal of the project is to find talented young people throughout Georgia and promote them to receive the best education and personal development.
Today, the number of young people involved in the RMG scholarship project has already exceeded 100. The list of scholarship holders is diverse: sportsmen, artists, students of various disciplines or schoolchildren. They do their favorite work with great love, hard work and responsibility. They have far-reaching plans and set the best example for those around them.
Meet the 2021 RMG Young Scholars:
Nika Kodiashvili – student, from Bolnisi
Keti Kikolishvili – school student, from Teleti (Gardabani municipality)
Sanan Kazumov – wrestler, from Kazreti township (Bolnisi municipality)
Mariam Chubinidze – student, from the village of Zodi (Chiatura municipality)
Nodar Varsimashvili – football player, from Balichi village (Bolnisi municipality)
These young people will have their say soon, and before that they study, train, and try hard to get closer to their goals and make their most cherished dreams come true.
Nika Kodiashvili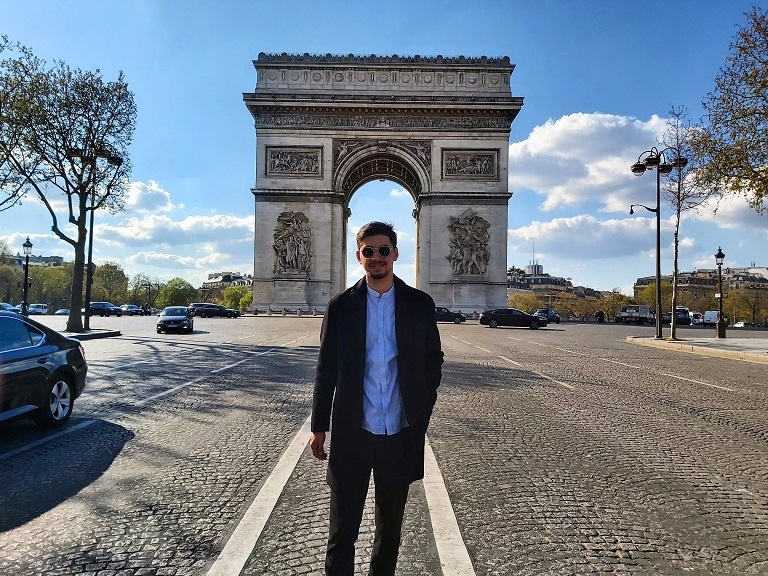 23-year-old Nika Kodiashvili is from Bolnisi. He says that the first stage of his success was his admission to "Grigol Robakidze University", where he started studying business administration and management courses with 50% funding from the state.
During his studies, he sent his documents and enrolled in the "University of Clermont Ferrand" in France, in the course of business administration.
Nika was able to continue her studies in Paris with the help of RMG's Student Support Program. As he says, this was a turning point for his professional development, raising his self-esteem and setting even more ambitious plans in the future. Scholarship is also a responsibility for him. He says that with the funding of his studies, it became clear that he was given a lot of trust and believed that he would achieve his goals.
He spends his free time with friends. Also, he devotes a lot of time to learning and development. In the future, he wants to continue his studies at the master's level, in the direction of international business administration.
Together with a friend, he is working on the development of an innovative idea, which involves placing mobile advertising billboards in Tbilisi and other big cities. He hopes that his idea will become successful and popular.
Keti Kikolishvili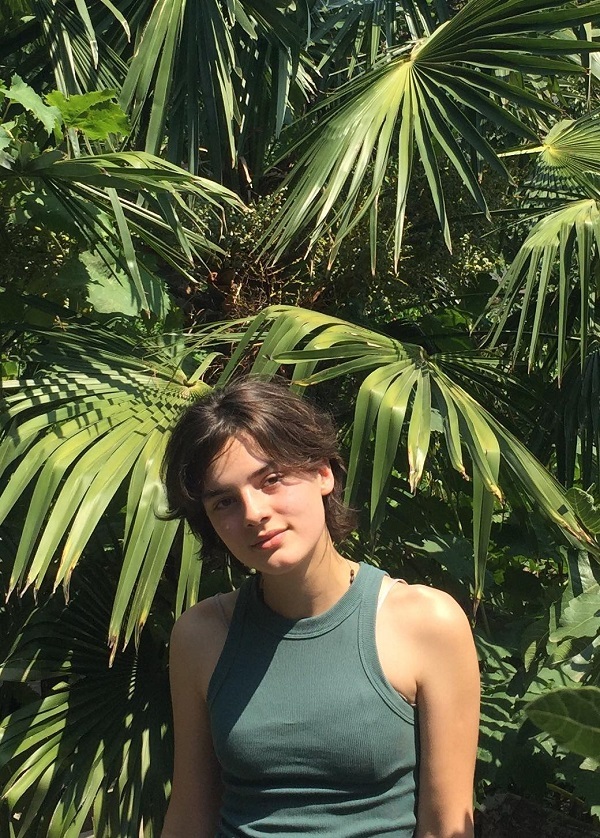 Keti Kikolashvili is a 10th grade student of Teleti Public School. She spends most of her time studying. All subjects are interesting to him in their own way, but he is particularly attracted to technical subjects. She has participated in many competitions and Olympiads and received the status of winner. This summer, she became the winner of the "Didgoreli" history competition, where she won the first place and the RMG scholarship.
He says that the title of "Didgoreli" is particularly proud, because it is his first victory in such a large-scale project.
The scholarship makes her very happy, gives her an incentive and motivation to continue her education with great zeal.
She spends her free time with her family and friends. She likes reading books, watching movies and walking in nature. She has many favorite books, but she particularly likes the "Lord of the Rings" trilogy, which had a great influence on her.
She has a page on Facebook about the history of Georgia, which is very popular among his peers. In the near future, she plans to enroll in a physics-mathematics school, and in the future she wants to devote her knowledge and experience to the development of the field in Georgia.
Sanan Kazumov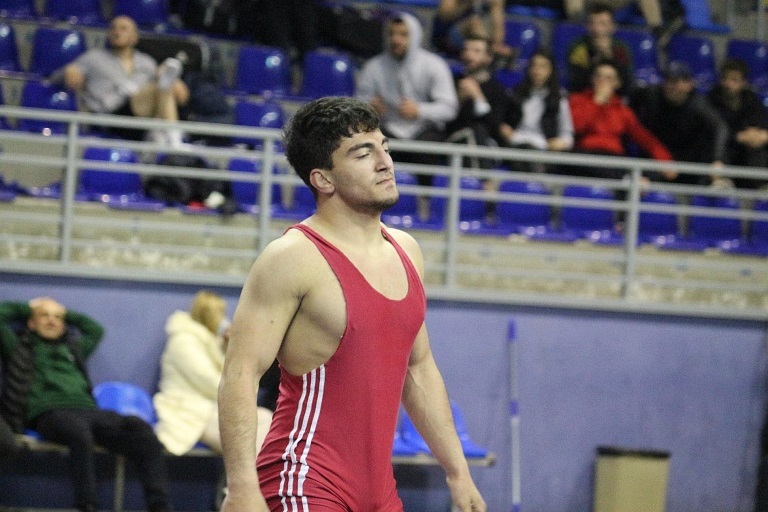 Sanan Kazumov is a member of the Georgian national team in freestyle wrestling. He has been wrestling since the age of 8 and is the winner and prize-winner of many championships. Along with a successful sports career, he became interested in geology and plans to transfer his documents from the Faculty of Law to the Faculty of Mining and Geology this year. He says that recently, many peers around him have become interested in the profession of geologist and miner.
Sanani became a scholarship holder of RMG in 2017. He believes that this helped him achieve the listed victories. He is the winner of six road prizes and the champion and prizewinner of many international tournaments. Among the prizes, the most outstanding for him is the medal won in the under-23 Georgian championship, because he won in the 4-year-old seniors.
The scholarship is an incentive for him because it helps him to develop and achieve more. The main dream of Sanan, like every athlete, is to become an Olympic champion in wrestling.
Mariam Chubinidze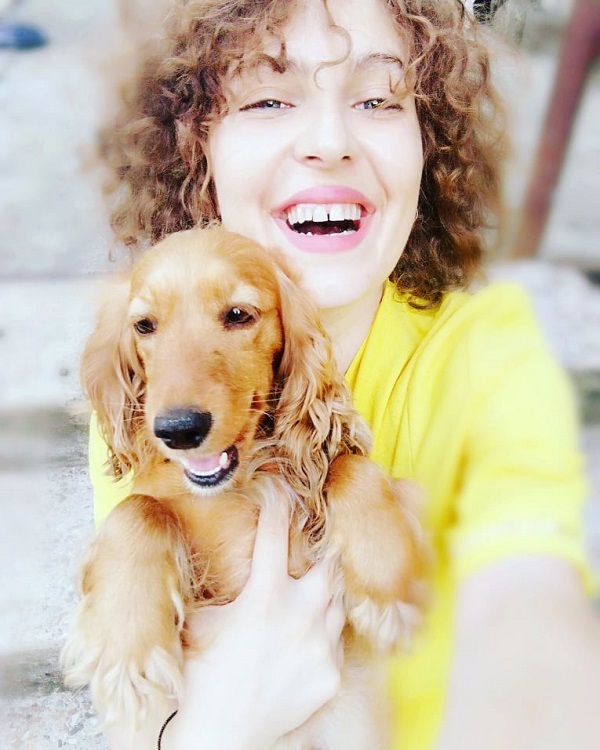 Mariam Chubinidze found herself at the Faculty of Mining and Geology at the "Technical University of Georgia" completely by chance. While enrolling, she took the teachers' advice into account and today she works in her chosen profession and is also a scholarship holder of RMG.
The scholarship changed a lot of things in her life – first of all, her place of residence, when she partially moved from Tbilisi to Kazreti, where she is currently doing an internship at the RMG Copper enrichment plant. With the help of the scholarship, she was also given the chance to become a master's student and deepen her knowledge in the field of mining and geology.
She has a busy schedule. However, she still manages to devote her free time to reading and writing. She also loves animals: she has 4 dogs, 3 cats, hamsters and a parrot.
In the future, he has not decided which geology profession he will develop in, but he knows one thing for sure – he wants his loved ones to be proud of him.
Nodar Varsimashvili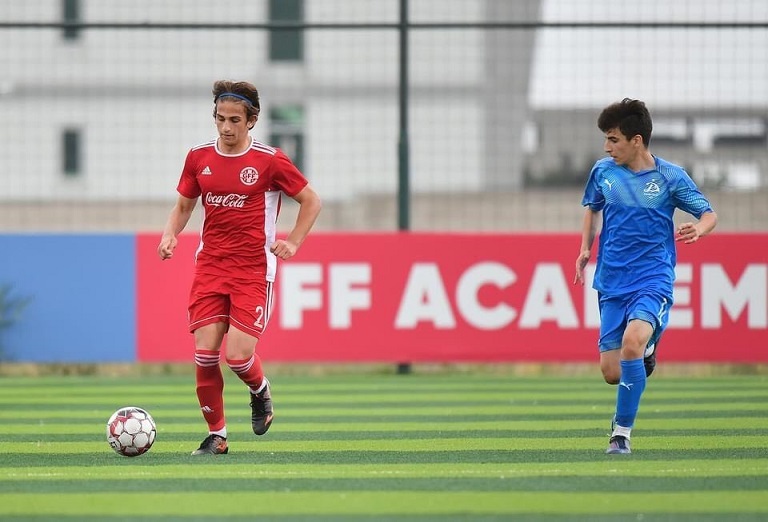 Nodar Varsimashvili is a 10th grade student and football player of "Dinamo Tbilisi" football club.
Despite his age, he has many achievements. He has won Tbilisi Championship, U11, "Zaza Bendeliani Cup", U12 Future Cup, U13 "Tengiz Burjanadze Cup". He has also won the "Regional Cup" together with the Georgian under-14 national team. He is currently participating in the championship of Georgia under the age of 15. Tournaments have been held in Lithuania (2nd place), Budapest (1st place), Izmir (3rd place).
Although he is busy and constantly exercising, he tries to dedicate his free time to self-development and reading interesting books. He loves his village – Balichi, where he often goes and plays football with his friends.
Nodar's future plans are, of course, related to football. He sees himself in professional football and his main football dream is to play in the Real Madrid team.